Burns' Mousie - A Clan Forrester Original Creation
Item #BM1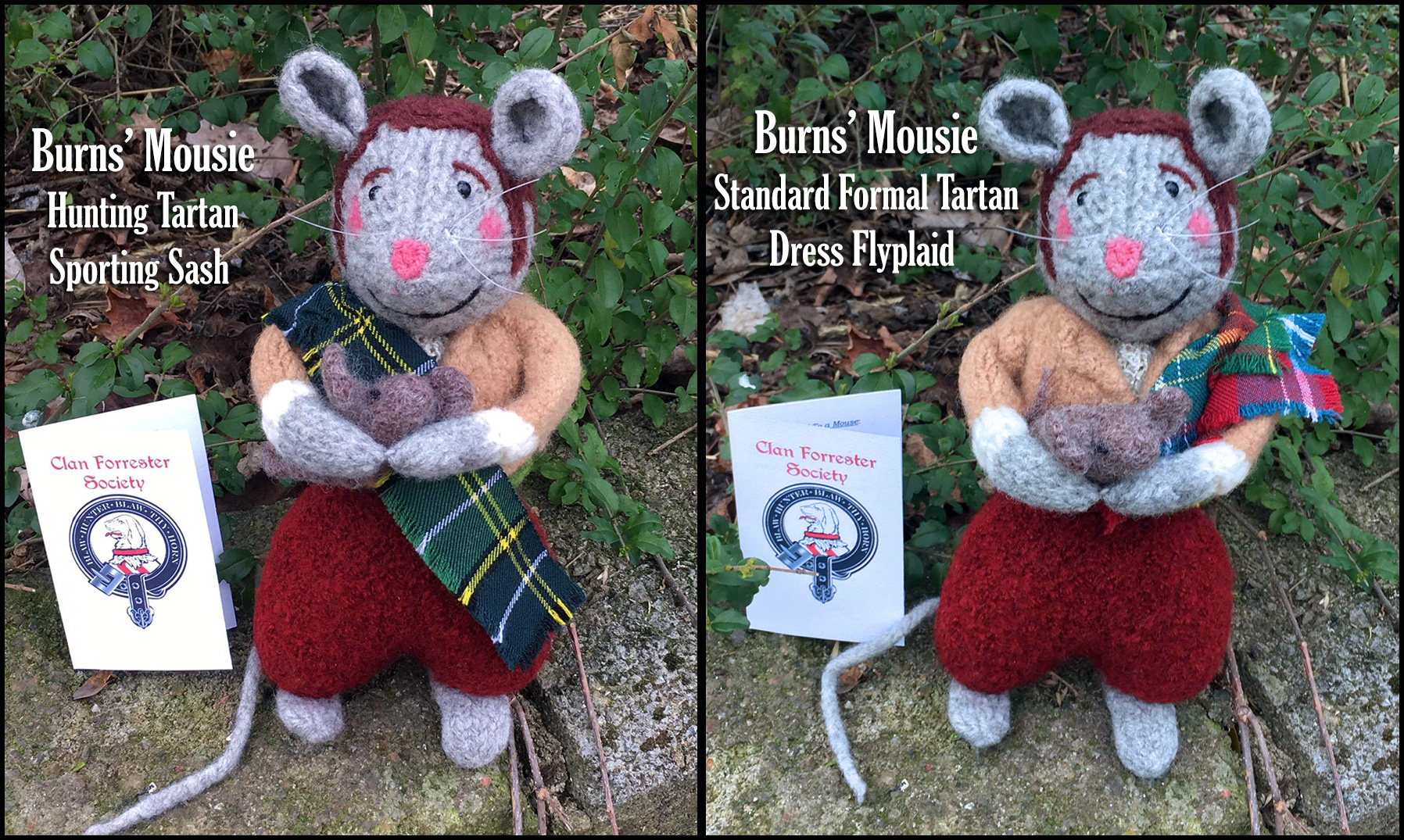 Inspired by Robert Burns' poem, "To a
Mouse", this soft-sculptured figure,
Burns' Mousie, has just rescued said
tiny mouse and is proudly showing the
colors of the Clan Forrester tartans,
Dress Flyplaid or Sporting Sash (both
are included with your order so you may
use whichever you would like on Mousie).
Clothing colors will vary. Mousie is 10"
tall.

Hand-knitted & felted with needle-felted
embellishments, Mousie is made of wool
and filled w/fiberfill and poly-pellets.

Not intended as a toy for young children
due to eyes and stuffing products!

This will make a perfect gift for
holidays, birthdays, anniversaries, or
any special day. The quality of Mousie
makes it ideal as a keepsake to pass
down to your children and grandchildren.
This is a unique item that can't be
found anywhere else! Don't pass this up!

Comes with card including the Clan
Forrester badge, Burns' complete poem,
"To a Mouse", and a detailed description
of the item. Each one is unique. No two
are alike!

Please allow up to four weeks for
delivery.
$45.00
We're sorry, but this product is not in stock at this time.