Clan Forrester, USA: A Living History
Item #BK-3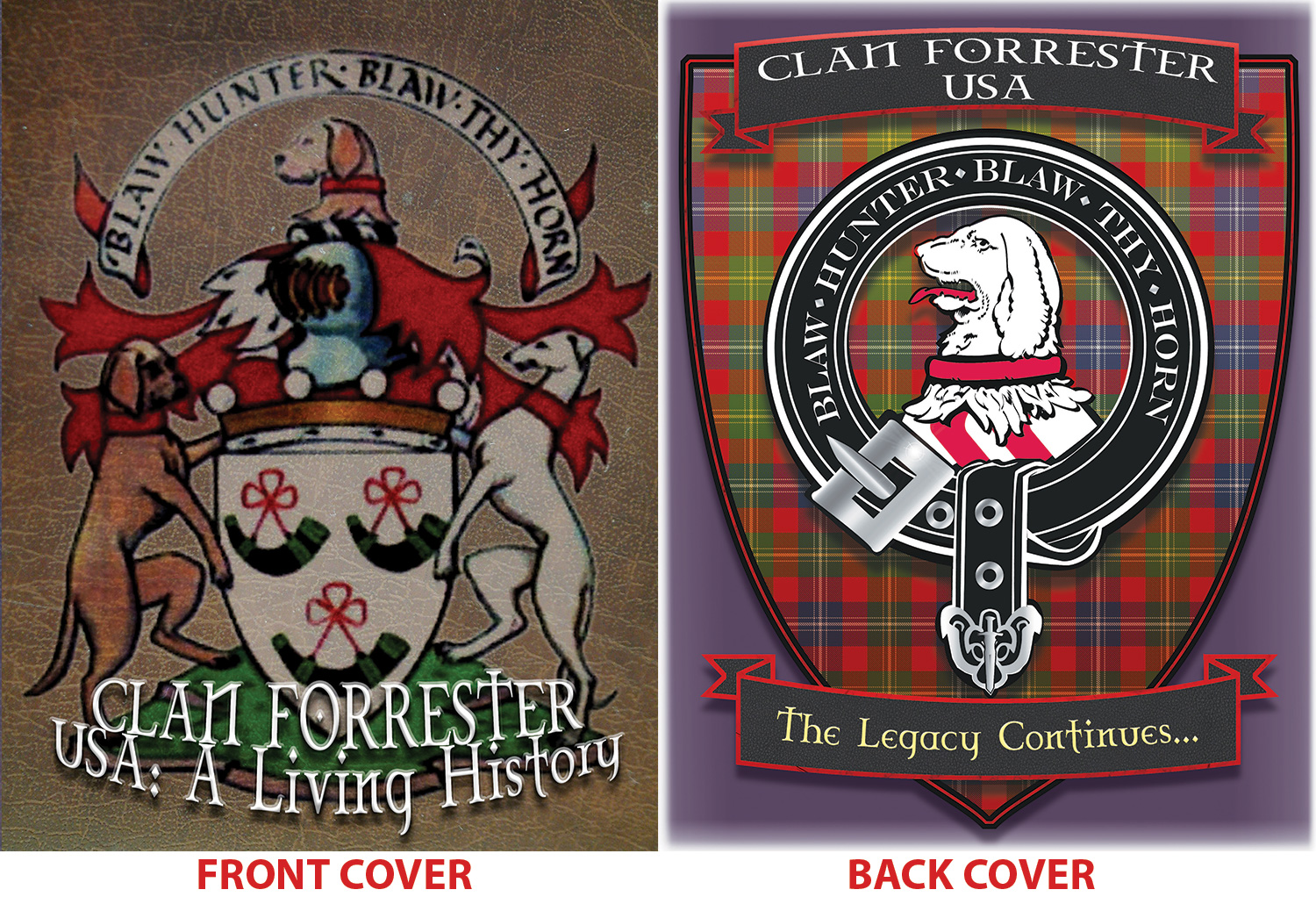 Full-Color Table Presentation Edition

There is little to add to the rich history of Clan Forrester for it has already been told. In this digital age there are now volumes concerning the Clan readily available for our perusal 24/7. All of this information makes it necessary to review established histories in an effort to deliver the most accurate information available to those interested.

Over the past several years I have been confirming the established history. I have removed some inaccuracies found in our classic "red book" during the process. As such this publication may be used in companion with the current red book as a demonstration of later discoveries.

The change of title "A Living History" demonstrates Clan Forrester has not remained static – but is constantly engaged in research. This history reflects our ever changing dynamics and is from my unique perspective as DNA researcher for the Clan.
$12.00